Contact us by email or phone or go directly to an Alex Losky agency to be accompanied in your search or sale of real estate.
King David St 19Jerusalem, Israel

Follow us on social networks
Send a message to be contacted
Come meet us at one of our branches located in Tel Aviv or Jerusalem. Consult our ads on site and talk about your real estate project to one of our agents.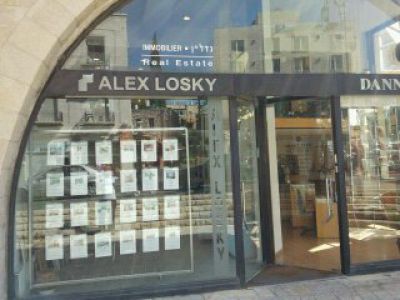 Alex Losky Real estate Agency Jerusalem
Address: 19, King David, Jerusalem
Phone: 972-2-623.55.95
Email: lossy@netvision.net.il
Alex Losky Real estate Agency Tel aviv
Address: 61 Shabazi Street, Tel Aviv
Phone: 972-3-527.77.07
Email: office@losky.co.il